Why Schindler Vietnam?
Being one of the earliest foreign-owned elevator companies to entered Vietnam market, Schindler become over the last 20 years one of the most trusted partners for projects of all sizes. We continuously invest in innovation and people development, in order to bring to our customers impeccable installation and maintenance services with special focus on safety and quality.

The Company now employs over 800 employees, with offices in Ho Chi Minh City, Hanoi, Da Nang, Nha Trang and the Factory. The installation and maintenance of Schindler elevators and escalators are carried out by certified Schindler technicians with the full support of Schindler technical experts.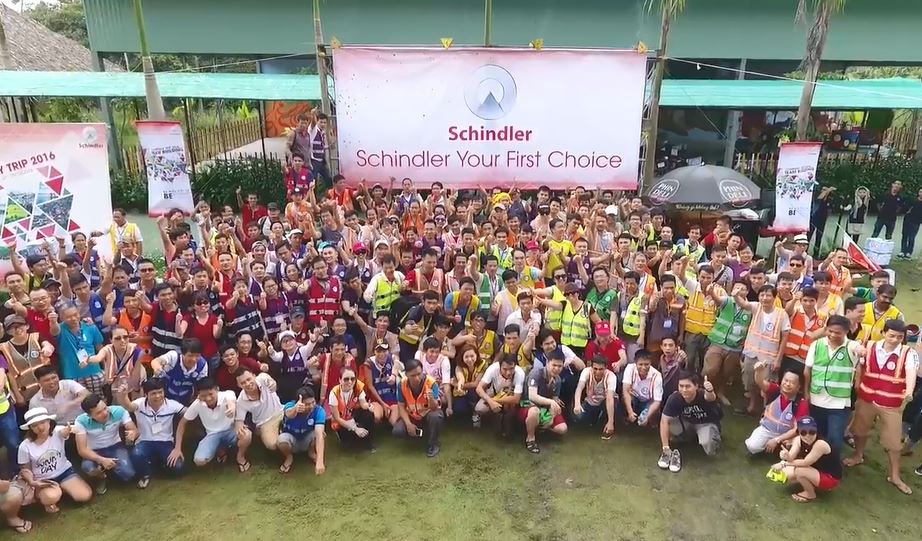 Working at Schindler is about passing to each other the ambition of being the reference for quality.

In order to always be at the top, we focus on promoting our values and continuously develop our people so that they can be ready to take over whenever the opportunities arise. We encourage the young employees to aim higher, empower and give them challenges, with the sponsors and legacies of more experienced people.

Schindler is like a big family where everyone carries the same high level of positive energy, laugh and take on challenges together. We value integrity, transparency and excellence not only within Vietnam entity but also with colleagues all around the world.

Joining Schindler means sharing the commitment to elevate together Schindler's people and passengers around the world.

Inside review about Schindler Vietnam
Talent Acquisition and Engagement Manager

-

1480647543

Pros: Visible leadership with high integrity, commitment to people development, customer focus, quality and safety values.

Pros: Your career path, working environment, friendly and helpful colleagues, total yearly income